KUDUDU GUEST HOUSE POLICIES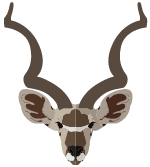 Terms & Conditions
Payment Policy:
Full Payment is required 30 days prior to arrival
Cancellation Policy:
Cancellation more than 31 days prior to arrival: Free cancellationCancellation within 30 days of arrival: 100% Cancellation fees
Child Policy:
All ages are welcome.
Age 0 – 3 Years: Stay for free.
Aged 4 – 11 Years: 50% of adult sharing rate if sharing with parents.
Aged 12 +: Full adult rates in separate rooms.